WordPress Or SBI!?
Now You Don't Have to Choose!
Thinking about building a website about something you know and love?
Since 2001, people have been using SBI! to turn that same knowledge or passion, having just as much fun, into an income of hundreds or thousands of dollars per month. Build an online business, like tens of thousands have done with SBI!.
SBI! is the only all-in-1, step-by-step system of process-and-software that delivers thriving online businesses. No other purchase is necessary. Everything that you need to grow an e-business is built-in.
WordPress ("WP") builds blogs and websites. But it does not build online businesses, not "out-of-the-box." SBI! does.
That, in a single line, was the difference between WordPress and SBI!.
Now, though, you can get the best of both worlds with SBI! for WP.
"SBI! out-of-the-box" is all you need to build an e-business. There is nothing else to add.
Until Now, Though...
"WP out-of-the-box" has never able to build a web-based business on its own. You needed more than that. You needed...
well-organized "how to" info (video, written, mobile) that covers all of online business-building
the right plug-ins and other software, all built-in (thousands of dollars to equal SBI!'s set of tools)
real Support by the company & business-building help by 1 community where members have no ulterior motives, no vested interests other than your success
constant updating/upgrading of every piece of information, every tool, as the web changes.
You need all of that, all in one place, because WP delivers none of it, nothing about business, actually.
SBI! for WP fills in all those gaps, providing the same high chance and levels of success that SBI! has been doing for more than decade.
We are not saying that it is impossible to succeed with WordPress. But you'll need help from many third party sources, which leads to a jungle of plugins and templates (with possible conflicts and other issues).
For so many years, "WordPress to SBI!" was "apples to oranges." SBI! is still the way to build an e-business, and gives you your best chance at online success.
But if you prefer to use WordPress as your sitebuilder, SBI! for WP is now THE other way. Using WordPress.
Few understand this success-vs-failure difference. In a single word, the difference is... business
"Online business" and "web-based business" and "e-business" are terms that refer to how tens of thousands of people, working spare-time or full-time (often from home), build sites or blogs based upon topics that interest them.
That's what most people think, but it's incorrect. The act of site-building or blogging is NOT e-business. It only plays a small part. You do not have a business until you grow substantial income and equity (the amount that someone will pay for it).
E-business Primer
Is the term "e-business" intimidating?
Don't miss this video primer.
To do that, you must do much more correctly before, during and after you build a site or blog.
That is what WordPress does not include.
The good news? SBI! does.
The better news?...
No need to be a geek or professional writer. You do not even need to be a recognized expert in your niche (instead, you will become one!). Just do it correctly... Use the right process and tools. If you do, Google and other engines send you free traffic, which you turn into serious income.
How you earn that income varies from using contextual advertising to selling ad space, from adding an online store to offering your services, from promoting products of other companies to selling your own hand-crafted products, from renting or selling real estate to building a large network marketing team, from promoting your local offline business to taking your local business global, from driving your auctions to crazy heights at eBay to selling your own software or e-books...
Focus on 1 method to monetize (ex., sell real estate), or use many income-generators (greater revenues and more stability). Once you have traffic, monetize however you like.
How much you earn depends on how hard you work and on how well you follow a proven process and use the right tools to choose your site's topic (your niche), to grow your site and its traffic/income. It ranges from hundreds to thousands to tens of thousands of dollars per month.
The rewards are great, and the risk is far less than building an offline business (ex., a shop). Once your traffic (visitor count to your site) grows, you'll generate revenues in many ways, even while on vacation, even if ill for months, due to significant and growing "passive income."
Best of all, that passive income builds substantial value ("equity"). For example, if your site delivers $100,000 per year in profits, it is worth 3-10 times your profits to someone else.
Most people don't think "build business" when online. They think "blog." (To make matters worse, they may also fall for "make money" schemes.)
Build a real business instead, one with long-term income and inherent value.
How Should You Build An E-Business?
People who want to earn income online tend to drift into blogging because "everyone's doing it." But there is a superior e-business-building option for most (not all) individuals...

SBI! Since the year 2001, SBI! has been designed from the ground up to build e-businesses.

WordPress  Launched in 2003, WP is free software that enables you to blog or build a website. It does not provide you with all the information, tools, updating, guidance and support that you need to build a web-based business.
Blogging (or building a site of any kind), is only 1/10th of building an online business. WP lacks the other 9/10ths of growing a profitable e-business. This is where people ruin their chance for success.
It is why the success rate is so low compared to SBI!.

Now, SBI! for WP provides everything you need (info, tools, updates, guidance & support) to build an e-business with WordPress.
Start Now
For most people, SBI! is the best way to grow an online business. It's still simpler, more secure and has everything you need in one spot.
"Is SBI! right for you? Or is WordPress?"
If you already know the mechanics of using WordPress or otherwise really want to use it, start with the free trial of SBI! for WP.
If you are the type who prefers the simpler, more secure, everything-is-totally-built-in approach...
You now know enough to start SBI! immediately and risk-free, protected by The Money-back "Confidence of Success" Guarantee. Given SBI!'s unmatched rates of success, the only important question that remains is...
The fastest, best way to know is to try one of them, risk-free. Either way, your chance of success rises dramatically.
For most, we recommend SBI!...
If it turns out that you and SBI! are not right for each other,
simply refund, no reason needed
. More likely, though, you'll be heading towards business success.
Strong upside. No downside.
All you have to do is...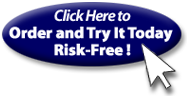 Who The Rest Of This Page Is For (And Not For)
There's more to this page than meets the eye. All you have to do is click on the "Click here to show and read the rest of this page" link (just below this box).
Who should click on that link? If you want to grow an e-business and if you are...
new to all this (perhaps even skeptical about the idea of building profitable e-businesses)
aware that it is possible to earn life-impacting income online, but have yet to succeed
highly web-savvy, trying for years, and can't figure out why significant profits elude you
swayed by the "WordPress is free" proposition. It is only "free" if you do not count the cost of hosting and all the other tools needed to build a business online.
The conclusion is obvious. WordPress is "not" free, not if you want to build an e-business. All it does is put up a blog or site that goes almost unseen.
Take your time and read the rest of this page carefully, critically. It is all proven fact that describes WordPress, "PRE-SBI! for WP."
IMPORTANT: You are about to read what users of WordPress (without SBI! for WP) still face, giving you an idea of the competitive advantage you have with SBI! for WP. It does this by comparing SBI! to WordPress.
But you can have the "SBI! advantage" by using SBI! for WP with WordPress. No other product turns WordPress into a true BUSINESS-builder.
To read on...